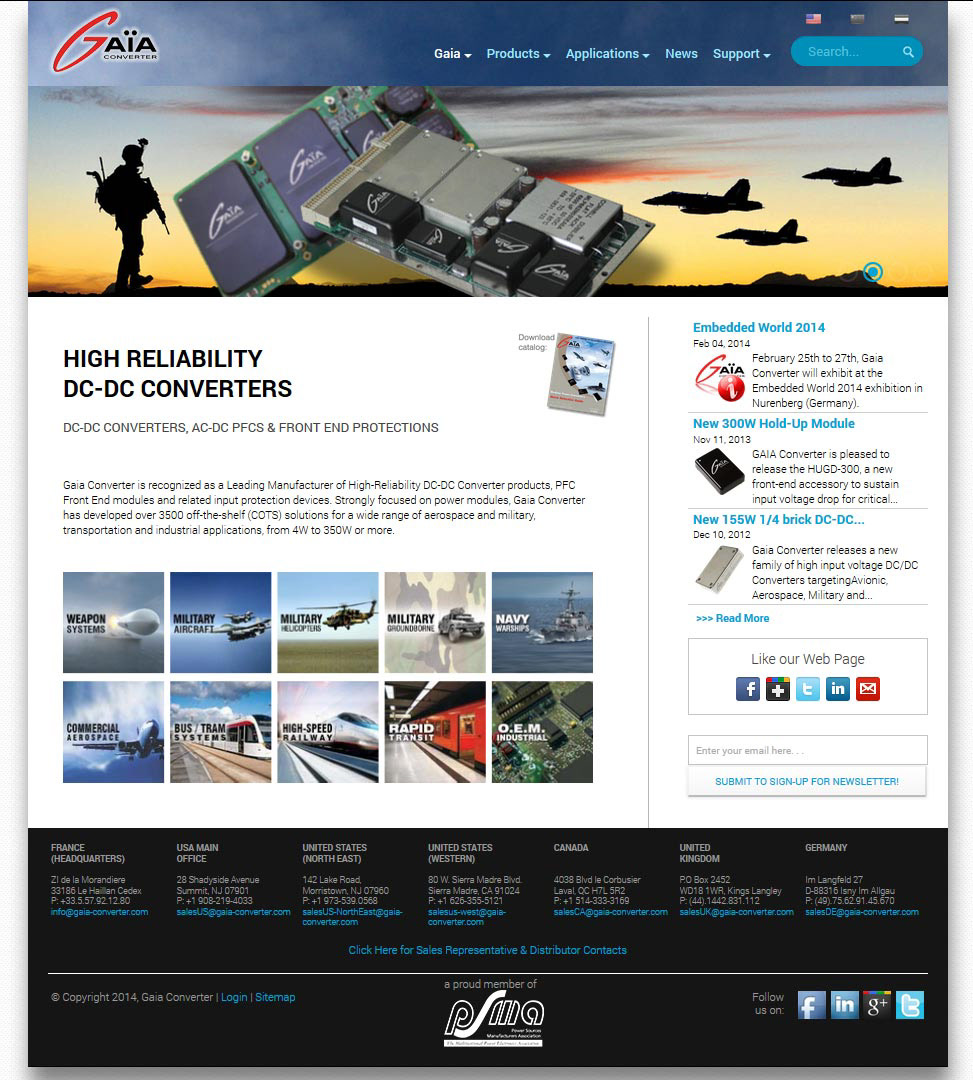 Here is a re-design of Gai Converter's website (gai-converter.us).  The previous design was becoming a little dated, lacked proper Search Engine Optimization Technioques and had no Social Media Interaction.  The new site uses best on-site SEO and Social Media techniques.  We added their global location to the footer of the site to further illustrate the size and rwch of this manufacturer.
The product selection process on the old site was also not well-planned.  All the products were simply listed on one page for one extremely long list.  Related documents like app notes, and mechanical drawings were bnot listed on the product pages, you had to navigate to other pages to find them. 
Our new product page uses tabs so visitors can quackly browse the series overview, list of military / high-rel products, industrial products, and 3d Drawings / Renderings.  All available downloads are on the same page with quick links to related products and app notes.
We also implemented an engineering support forum, so engineeris can post technical questions.  Over time this will become a knowledge base available for 24/7 support.