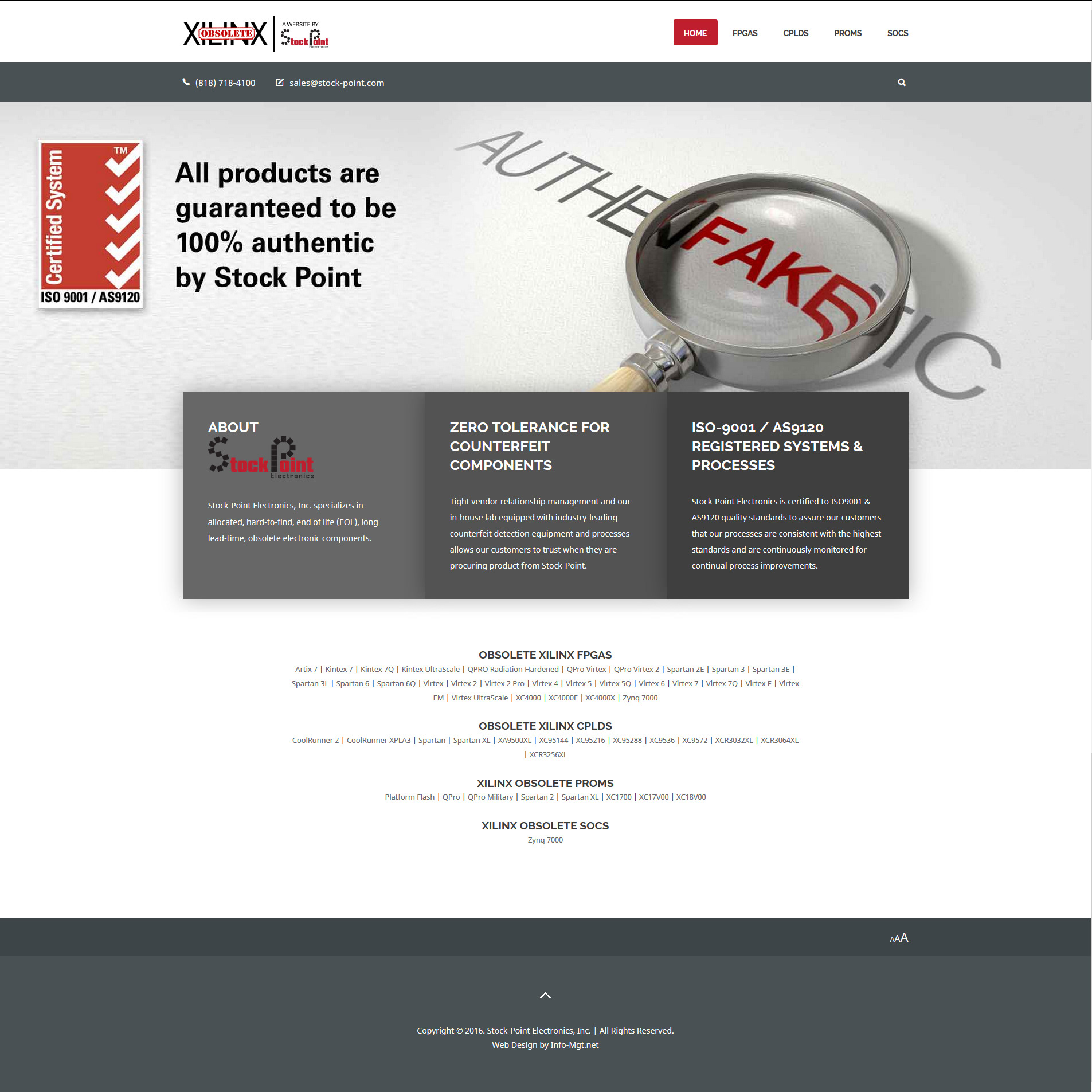 Our client had been using the IC Source's product listing application to list Xilinx part number search function and "add to cart" function on their site (not a store, generates an email quote request to the client). 

This service makes it look like the client has a huge database of part numbers.  Two problems, the content is not actually on the site, it's in an i-frame.  2nd, the part details pages have no data, offering no value to a visitor.  It is impossible for the site to be anywhere on the search engines for any of these part numbers using IC Source.

The client's desire was to rank for one particular factory and all their current and obsolete part numbers.  We created a website with extensive paragraph content and SEO enriched navigation processes to rank
10,000 plus part numbers that rank in the 1st to 3rd position on Google.


Considering the on-line competition fighting for page rank of all things related to Xilinx (Digikey, Avnnet, Octopart, and dozens of focused distributors), illustrates our strength in the planning and implementation of best-in class on-site optimization techniques.